Order Process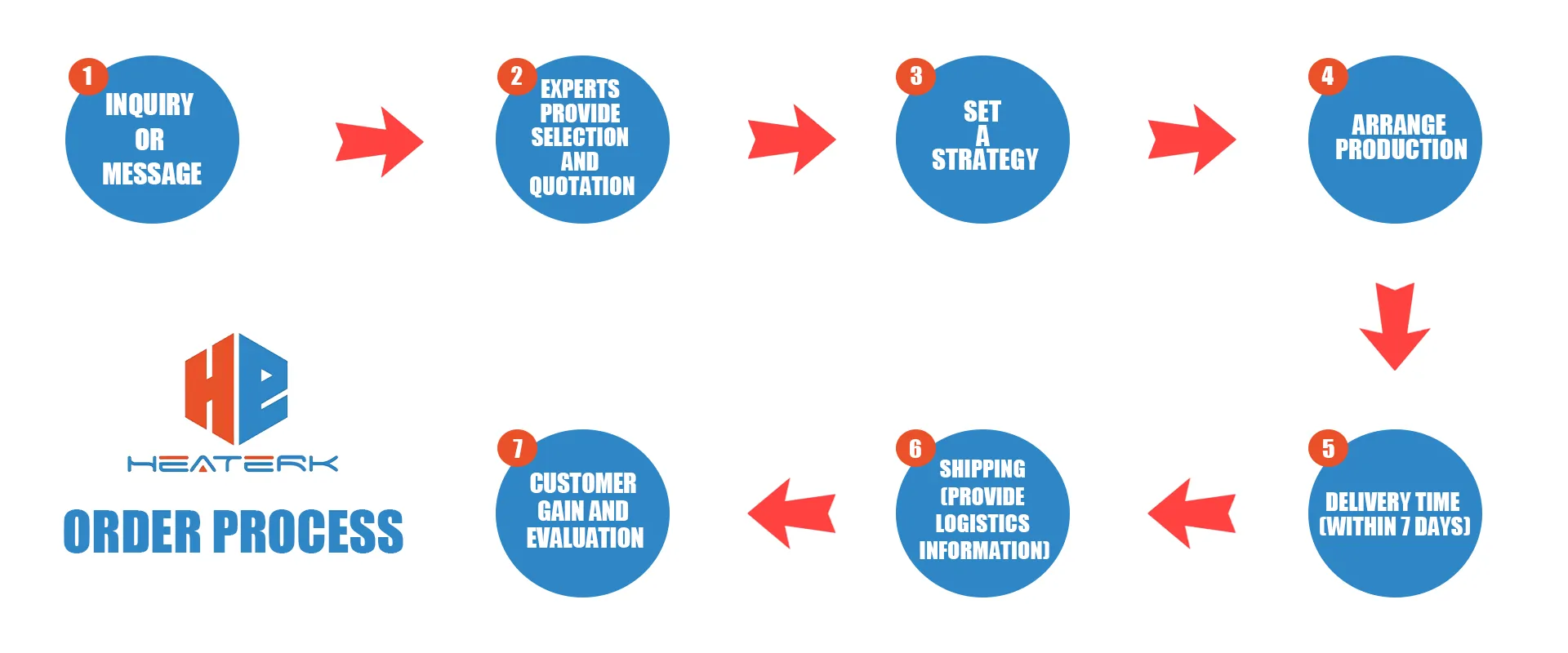 HEATERK-PRODUCT ORDER PROCESS
We constantly optimize our management system and product quality, which are the foundation of our global foothold. Simplify the process and stricter supervision to ensure that every customer is fully served.
Heaterk ordering process is as follows:
Get in touch with us through inquiry, message, online customer service and other ways.
Arrange experts to formulate the most suitable product plan for your actual situation.
Choose your favorite plan.
Generate an order and start production according to the order
Delivery within seven days
Ship and provide you with logistics information
After the receipt is confirmed, please rate us
We build relationships, not just sales. Please give us your valuable feedback if you like, Heaterk is honored to work with you.
Message
If you have any suggestions or question for us.Please contact us.